WHAT READERS ARE SAYING...
The author is just amazing. This book is so real and true to everything I know. A must read. The author is a beautiful and unique writer. Definitely looking forward to future books from miss Wattney.

Ashley
Wattney has masterfully woven short poems into a classic read that is relatable to many especially for anyone whose suffered the ill fate of heartbreak or emotional pain of any kind while still leaving the reader captivated by hope.

Gabrielle
These poems truly touched my soul. This book is a must have for those who are dealing with trauma, awakening to their true being, or wanting to find a source of strength. Perfect gift for anyone!

Samantha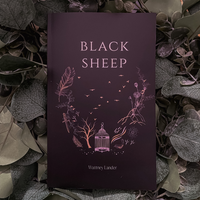 CURRENT BEST SELLER
Are you breaking generational patterns? Setting boundaries and trusting your intuition? Are you freeing yourself from the unhealthy dynamics of your family? Then this book is for you.
GET YOUR COPY NOW